Know your Network
Please visit bcbsil.com for a complete listing of participating providers.
24/7 NurseLine
The 24/7 NurseLine provides answers to general health questions and guides members to their primary care physician, urgent care center, the ER or other care as necessary.
Provider Finder — Cost Transparency
Provider Finder makes it easy for members to:
View expected cost by service location
Identify in-network providers
See hospital quality safety scores
Identify if a provider is new to or will be leaving a network
Fitness Program
The Fitness Program provides tools to help you set and reach your wellness goals. Four gym membership options make it easier to stay fit while deciding what will work best for your budget, lifestyle and location. Once you join, you'll have access to all locations within the purchased plan as well as locations in any of the lower-priced plan options.
Option
Base
Core
Power
Elite
Monthly Fee
$19
$29
$39
$99
Gym Facility Network Size
3,000
7,500
12,000
12,400
$19 initiation fee
Members also have access to studio classes such as yoga, sports training, dance, pilates, and more. For more information on studio class pricing or to explore nearby locations in the Fitness Program network, visit bcbsil.com and choose Fitness.
Well onTarget
Blue Cross Blue Shield also offers a variety of fitness tools, such as a wellness assessment, fitness coaching and a points system for activities. Download the Well onTarget app from Google Play or the App Store and get started today!
Blue365—Discounts
Blue365 helps you save money on health and wellness products and services from top retailers that are not covered by insurance. There are no claims to file and no referrals or pre-authorizations.
Sign up for Blue365 at blue365deals.com/BCBSIL.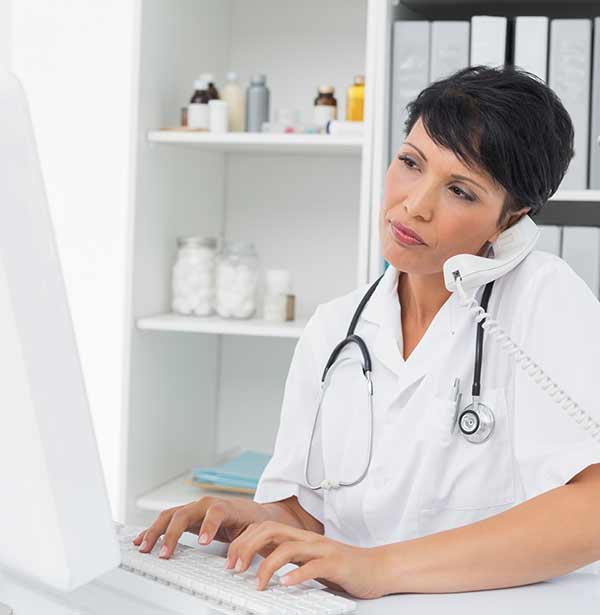 Virtual Visits Through MDLIVE
MDLIVE is an affordable alternative for minor illnesses and injuries.
You can resolve many common medical issues 24/7 through the convenience of a mobile app, online video, or telephone
You'll have access to a national network of board-certified, state-licensed physicians.
These doctors can diagnose, treat and prescribe medication, when appropriate.
Visit MDLIVE.com/bcbsil or call 888.676.4204.

Costs Vary by Medical Plan
Gold: $25 (Same as office visit copay)
Silver: $30 (Same as office visit copay)
HSA: $48 (applies to deducible/coinsurance)